Stapling machine ST9000/9500
Plastic staple system ST9000 represents standard in clothing industry for fastening pocket and waist tickets (jeans programm). Customers prefer plastic staples to metal ones because of their easy removing and lower risk of demaging fabrics. ST9000/9500 can be used also for packaging (closing bags instead of metal staples which may be danger for customer). Stapling machines are offered in two versions. ST9000 is driven by electromotor provided with clutch and solenoid. ST9500 is innovated and technically more sophisticated model enabling electronical programming and has no clutch and solenoid. Plastic staples are made of elastic polyurethan and delivered in four colours (natural, black, grey, orange). Reels 25000 pcs each are enabling to reach high productivity of work.
| | |
| --- | --- |
| | |
| ST 9500 | ST9000 |
ST 9500
- among the features that place ST9500 ahead of the competition are:
cycle programmability (1,2,3….10, or continuous)
speed adjustment of the machine
variable needle spacing (6 – 12 mm)
increase of staple tensile strength (0,6 to 1,1 kg)
power converter permits use in 120V or 220V
consumes 50 % less power
no clutch or solenoid
ST9500 is designed to enable fast and solid tagging of wide scale of materials with lower time wasting. The result is fast and steady working process with min. time wasting due to rechanging of staples and by 40 pecent shorter time of each cycle in comparison with competition.
Staples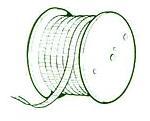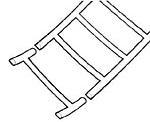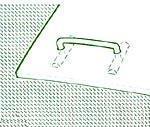 made of elastic polyurethan so they can stretch a little when applied and securely hold also products of different thickness

colours – natural, white, black, grey, orange

reals 25000 pcs/each